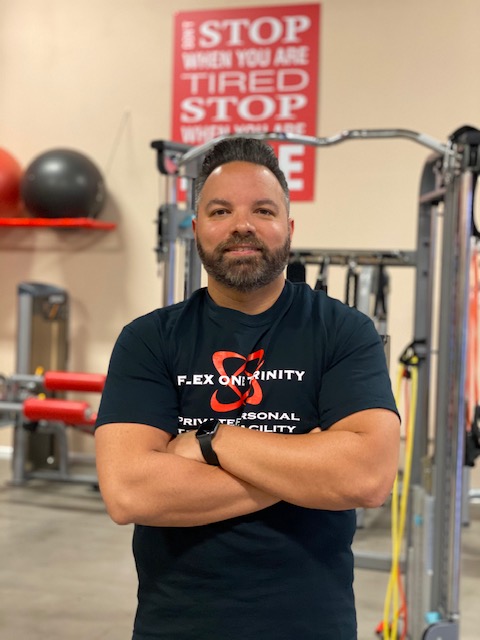 Mark Camacho – Owner
After graduating from college with a B.S. in Business Administration and working in the marketing/sales industry for a few years, I realized that I was not passionate about my career. Something was missing. Exercise and nutrition had been interests of mine for several years, so I decided to hit the books to earn my certification as a Personal Trainer from the National Academy of Sports Medicine (NASM). I was able to align my enthusiasm for fitness with a professional certification so that I would be able to be passionate about my career while sharing it with others.
Fast forward 12+ years and I still have my nose in the books, constantly learning to help maximize the results of my clients.
I recognize that with the demanding lifestyles most of us lead today, most individuals don't believe they have enough time to juggle both their busy work/home schedules and their own health and fitness at the same time. Which usually means that our health gets put on the back burner.
It was with all of this in mind that I opened my private training facility. Without the crowded environment you'd normally find in your local gym, we are able to use your time more efficiently and ensure you are getting an effective workout.
If you would like to schedule an assessment or ask me any questions, please contact me here.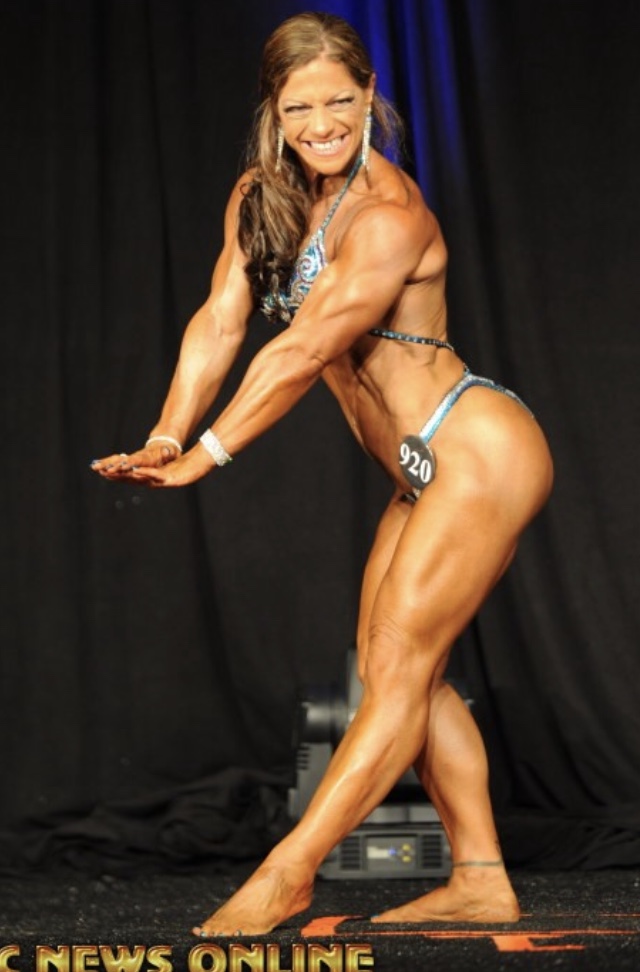 Gina Cavaliero
Gina began her fitness journey decades ago however she was the classic yo-yo dieter and gym enthusiast. It wasn't until a somewhat frightful realization that her unhealthy weight was beginning to affect her health that she made the transformation to a healthy lifestyle. In that process, she became enamored with fitness and began a passionate pursuit of bodybuilding.
Providing motivation and inspiration to thousands through her social media channels and also on the gym floor, many began to seek out Gina's assistance and exercise guidance and she embarked on a new career as a fitness professional. It was a logical career leap from her organic farming background. As an organic farmer, she had become fascinated with the intimate relationship between food and health and the benefits of clean eating and how it translated into gains in the gym and less inches at the waistline.
Gina has coached as a Master Trainer in large health clubs, long distance clients and athletes via online and also in the private health club studio setting where she prefers the focus it allows on her clients. She has competed and placed in multiple national level events and is a bodybuilding and competition prep coach. While she loves bodybuilding and helping other athletes achieve goals and fulfill dreams, she also knows firsthand what it means to take control of one's health through exercise and nutrition. Health coach, trainer, nutritional guide, motivator: all of these come together to provide the fodder for a dedicated, diversified and experienced personal trainer.